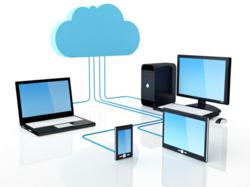 New York, NY (PRWEB) September 11, 2012
As the digital universe expands, the threat landscape is becoming much broader and far more complex. And with the BYOD (Bring Your Own Device) phenomenon in full bloom, controlling all the data coming from and going to mobile phones and tablets is adding an entirely new security headache to the mix. These devices have full bore operating systems and fairly powerful processors, not to mention a full rainbow of exploitable apps, all of which are, or should be, forcing security professionals to approach conducting data security assessments with an entirely new perspective as they walk the fine line between personal and business devices, which is a line that seems to be getting redrawn every day.
At Global Digital Forensics, our digital asset threat assessments must continuously evolve to keep pace. Global Digital Forensics has been pioneering the digital frontier for over two decades, staying on the cutting edge of technology and its constantly shifting role in todays worlds of business and society, and helping clients deal with problems when they converge. To that end, Global Digital Forensics is introducing the new Digital Asset Threat Assessment (DATA) program to help clients get a handle on dangerous security issues being introduced by todays expanding reliance on mobile, social networking and cloud technologies.
Joe Caruso, founder and CEO/CTO of Global Digital Forensics, has many years of experience in network administration, penetration testing, integration engineering, incident forensics, and cyber intrusion/data breach response under his belt, and the great diversity of working with everything from giant corporate IT departments, to small and mid-sized business, as well as lawyers and law firms, gives him great insight into the newest trends developing in the world of computing, and the threats that inevitably follow. Its this insight that led Global Digital Forensics to develop DATA, a threat assessment service with a much stronger focus on the burgeoning digital technologies that are filling all the nooks and crannies of the digital landscape.
As Caruso puts it, It never ceases to amaze me how so many organizations with a great handle on network and mainframe security completely drop the ball when it comes to the avalanche of other devices and outside sources being used to transmit, receive, manipulate and store sensitive organizational data. If an organization doesnt have policies and procedures already in place to deal with this aspect of cyber security, its a disaster just waiting to happen. Thats why we developed the DATA program, to focus much needed awareness on this exponentially expanding problem. Any threat assessment without it is really just incomplete going forward.
Some of the areas the DATA program focuses on: